To Question is the Answer!

Marion Detlor

I met Marion at the Baker's house in Rexdale in 1956.  Marg was changing Diane's diaper on the floor and Marion was visiting with one or two or maybe three of her children.  It was like a nursery school.  Janet, who was older, about four, was probably in school.  

The Detlors, the Bakers, another couple who have moved away and me had decided that we were going to start a Fellowship as I was going to First Unitarian and the others to South Peel (now Mississauga).  Marg and I were also organizing the Toronto Memorial Society. 

You can imagine how much time we spent on the phone, meanwhile keeping an eye on the children.  One time Marg screamed that Diane had climbed on top of the refrigerator.

We wrote to the UUA in Boston (there was no CUC) to find out how to proceed, and they sent an application which we signed and returned.  Our postal address was Weston, but the UUA did not know where that was so we were granted permission to start.   Had they known that there were other Unitarian groups in Toronto they would not have done so without consulting them.  They would not have liked to have another group as all of them were struggling financially. Northwest's fund raising was to take up a collection of $40.00 per family.

Marion, Marg and I had many enjoyable trips  such as
Picture #1
, to Point Pelee.
Another was to the Bruce Peninsula (
Picture #2
and
Picture #3
), where we visited Wiarton Willie.  Marion always drove in the Detlors' big station wagon so there was room for everyone and their luggage.
Prepared by Elly Elder

April, 2012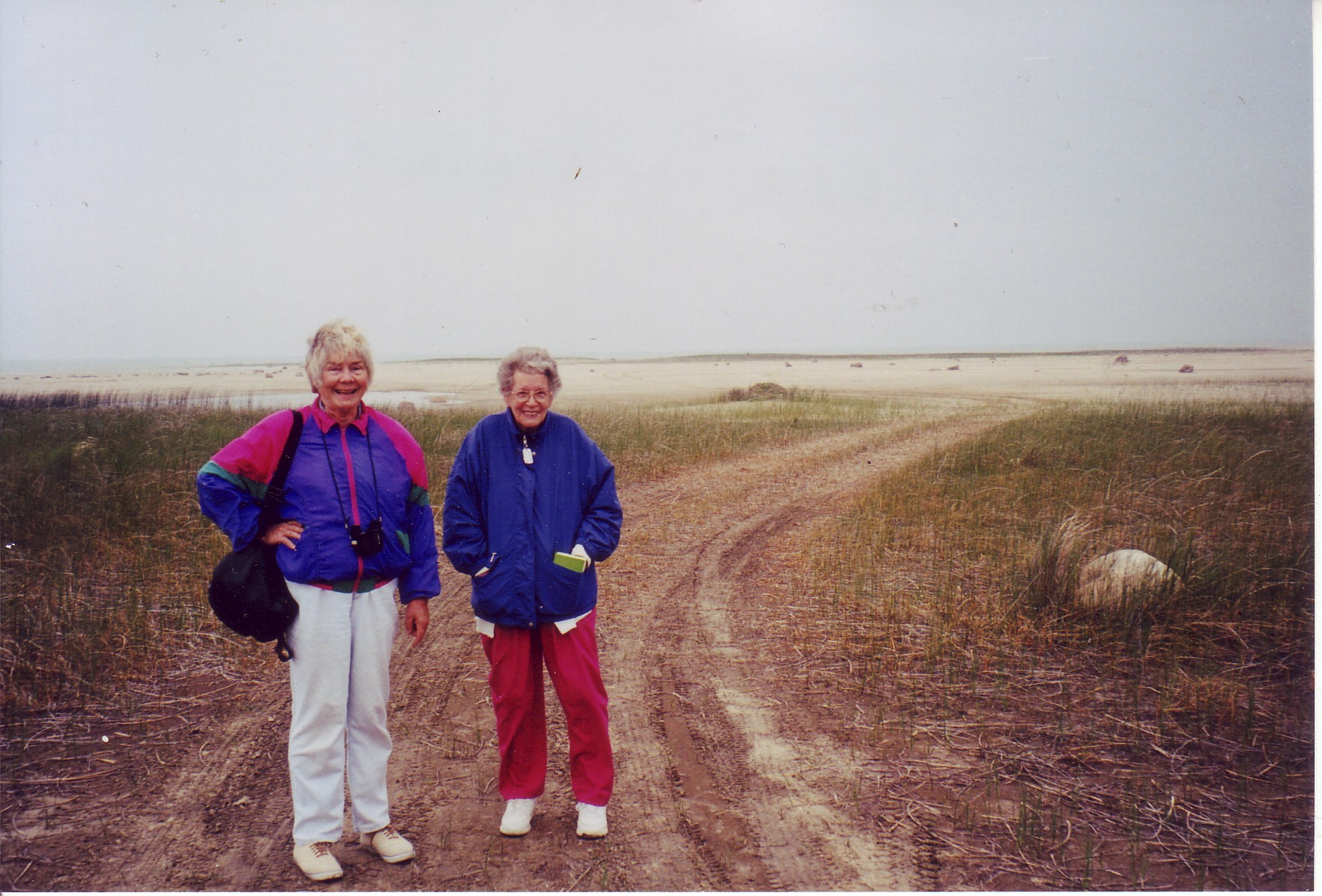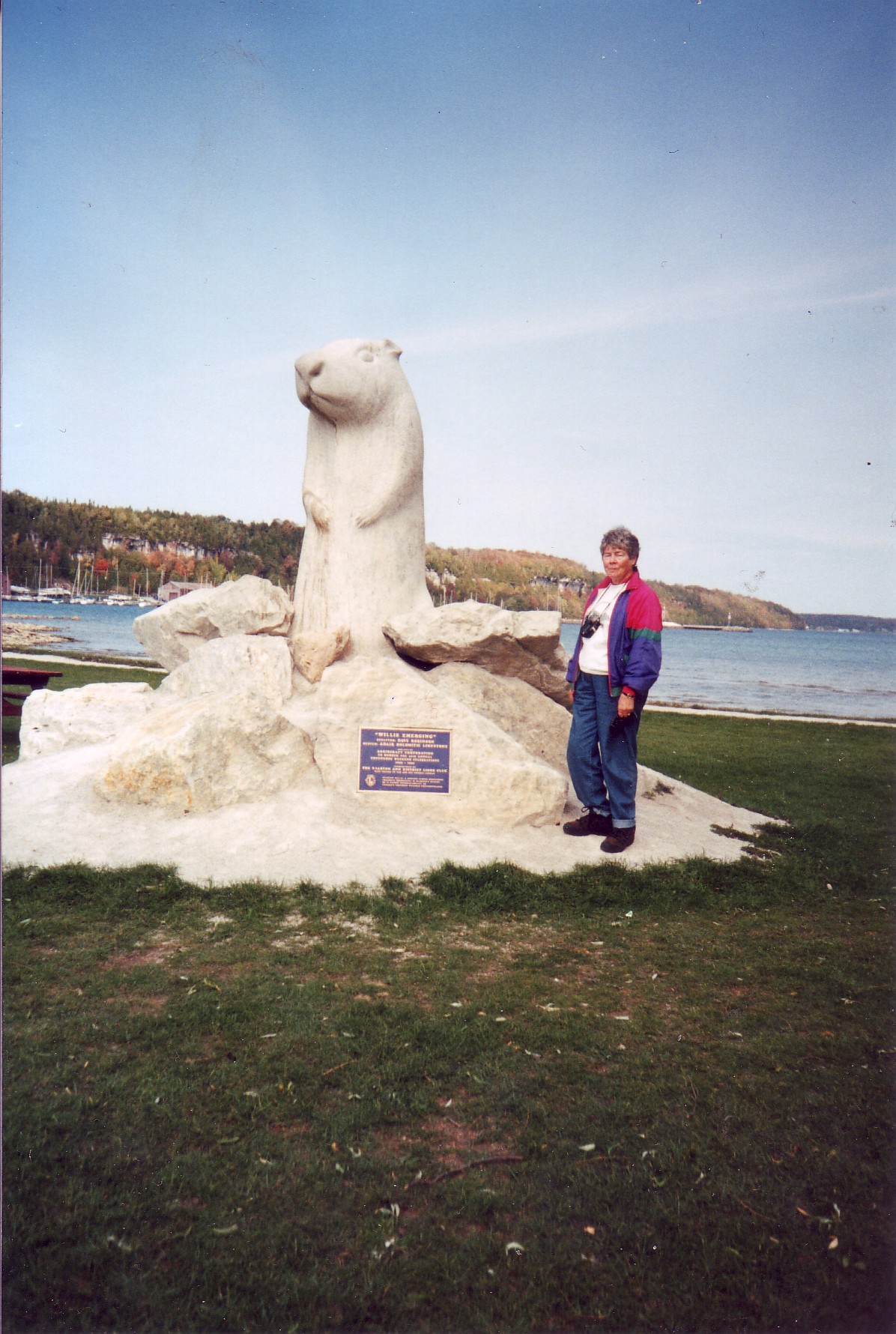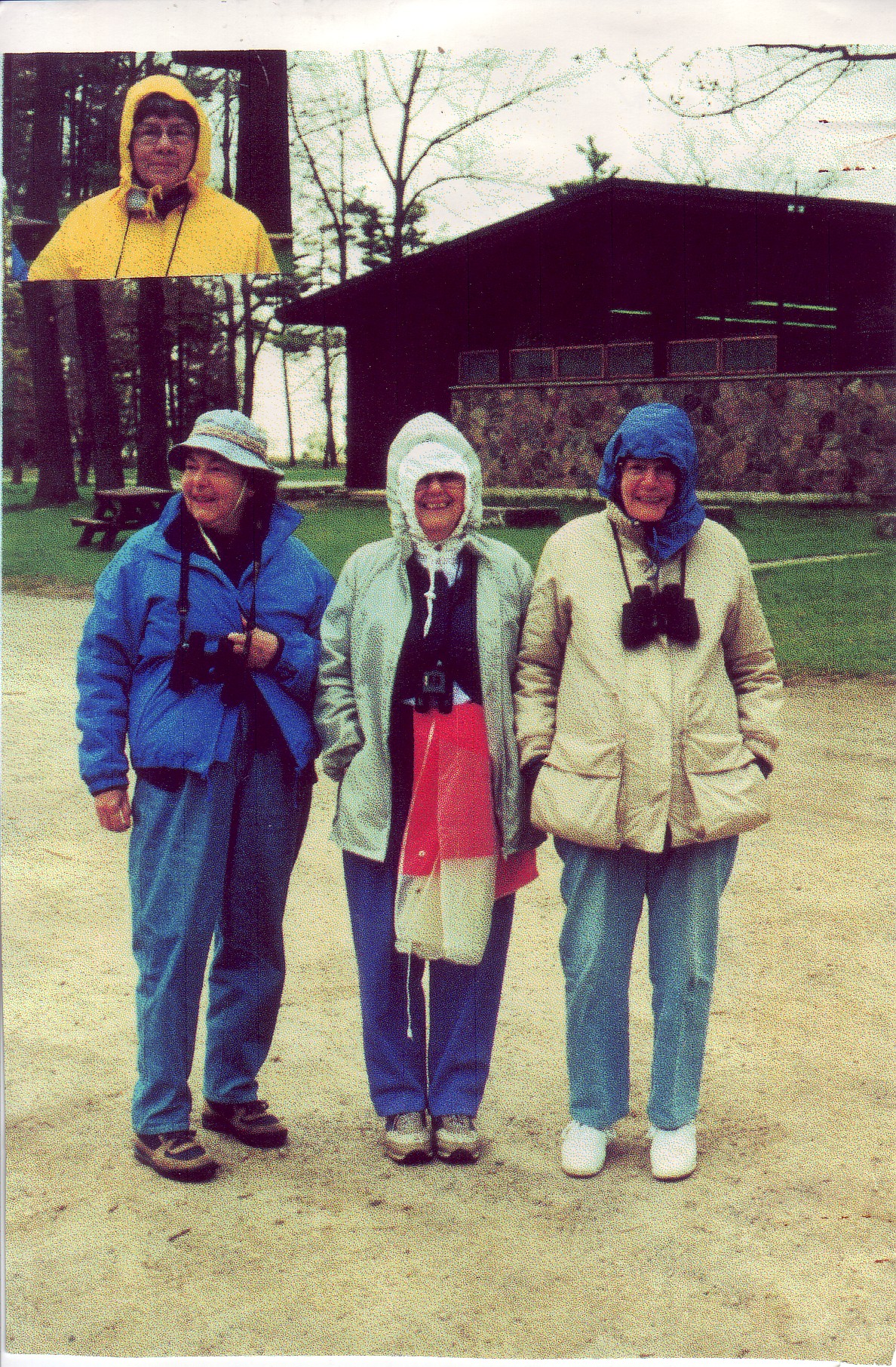 Margaret Harding

George and Marg were very active in the Fellowship so we were sad when they decided to move out of Toronto to what my husband and I used to say was the turkey farm because the farm was a landmark for us when visiting the Hardings.

Every Fall the whole Fellowship was invited to a bon fire and a corn roast. When everyone had arrived George went to a nearby farm to get REALLY FRESH CORN.   I have never tasted corn like it since.  It was DELICIOUS.

Elly Elder

April, 2012

Mary Louise ''Louise'' Foulds (née Matthew) 1921 - 2013

Passed away at home on Thursday, June 6. She is sorely missed by her husband of 71 years, Philip Foulds; daughter Barbara Selley (David); grandson Chris Selley; her sister Barbara Foulds (Derek) and nine nieces and nephews. She was a sister of the late Dee Dee Strickland. Louise was a wife, homemaker, cook and hostess extraordinaire; a liberal thinker; a poet (penning pithy verse on events locally and around the world); a family historian; a singsong instigator; a crossword puzzle devotee; a lover of all dogs, cats and pigeons that crossed her path; and a friend of many in Kingsville, Toronto and beyond-including the ''thundering herd'' of St. Hilda's 4T2 and special friends Jane Grayson, Gypsy Carroll and Lea Livelo, her caring companion of the past year.