To Question is the Answer!

Sunday Services

Please join us. Services begin at 10:30am.

We wish to provide a scent-free environment for people with chemical sensitivities. Please refrain from wearing perfumes, aftershaves and other strongly scented products when you visit us.

Sunday, February 25, 2018 @ 10:30am

"Rock Your True Inner Beauty"

Sarah-Jean Villa

Service Leader: Melanie


Sarah-Jean Villa is a singer, songwriter, actor, choral performer, and motivational speaker who is unafraid to be adventurous, truthful, quirky, and edgy. She has been singing and performing since the age of three. In 2011, Sarah-Jean played a major role with the Girls Rock Camp Mississauga teaching young girls not only vocalization techniques, but also how to develop positive self-esteem through a workshop titled "Rock Your True Inner Beauty."  On her birthday in 2012, she decided to give back to the community by volunteering with "Straight to the Streets," a clothing drive for people who are homeless. As one of her websites declares: "…Material things don't bring you true happiness; only self-love and love for others does." Sarah-Jean is active at the Unitarian Congregation of Mississauga. Come hear her life story and enjoy her powerful musical talents!
Many of our members and guests are sensitive to the chemicals in strongly scented products. Please refrain from wearing perfume, aftershave and other scented products when you visit us.

Sunday, March 4, 2018 @ 10:30am

"TBA"

Priya Ramsingh

Service Leader: Tehmina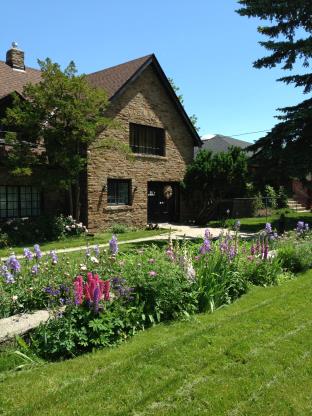 Sunday, March 11, 2018 @ 10:30 am

"Travels in Colombia"

Barbara Euler

Service Leader: Brandon


After decades of warnings about the dangers of travel in Colombia, the country is opening up to tourism. Barbara took the opportunity of a tour arranged by a fellow hiker to explore some of the treasures of the country – fantastic scenery, historic towns, unique bird life and vegetation, especially orchids. She also got some sense of the impact of the new agreements and negotiations with militant groups in light of the upcoming national elections.
Sunday, March 18, 2018 @ 10:30am

"TBA"

Tyler MacKinnon

Service Leader: Jane

Due to a board meeting there will be a potluck lunch after this service

Sunday, April 29, 2018 @ 10:30am

"Poor No More"

Marina Quattrochi

Service Leader: