To Question is the Answer!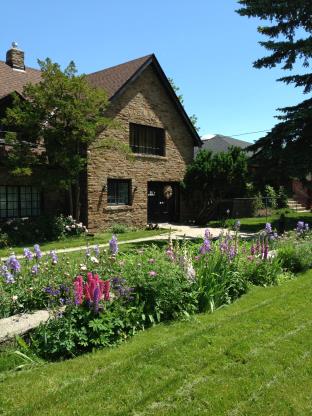 Sunday, April 5, 2020, 10:30am

"Journey to Jerusalem"

Rev. Pat Trudeau


Rev. Patricia Trudeau is inviting you to on-line Sunday Services for the next few weeks. Please invite friends and family to join us as well

This Sunday we will explore how the journey to Jerusalem made by Jesus and his disciples might have meaning for Unitarians. After the Service, there will be time for discussion.

There will be live music from the Beltzhoover Quartet featuring singer Bonnie Evans. All Welcome!

If you've never Zoomed before, it's a video-conferencing program which is easy to use on any platform. You will be prompted to download a program to run it… you can do that in advance from the link.
Meeting ID: 802 586 969

Password: 757229   


Sunday Services

Please join us. Services begin at 10:30am.

We wish to provide a scent-free environment for people with chemical sensitivities. Please refrain from wearing perfumes, aftershaves and other strongly scented products when you visit us.

Greetings from Rev. Pat,


It is the decision of the Board and myself that we cancel Sunday Service for March 15 and any other activities this coming week at Unitarian Fellowship of Northwest Toronto.

We do this out of concern for our mutual health and safety. That does not mean that we are disconnected from community with one another. We still hold each other in our hearts.

At times like this, we  need one another. Though we being encouraged or required to practice social distancing— holding ourselves at a physical distance from others, or isolating ourselves at home, to the extent possible— this is a time for us to build up our ties with others in different ways. Reach out to strengthen your relationships with those around you by phone and E-mail or  mail.

I will be working from home and invite any of you to call me if you are feeling anxious or would like to connect.

Let's keep in touch with each other.

It is too soon to make a decision about the next few weeks. You will be kept posted.
May you be well

May you be loved and loving

May you be safe

May you be at peace

So may we all be...

In peace