To Question is the Answer!

Sunday Services

Please join us. Services begin at 10:30am.

We wish to provide a scent-free environment for people with chemical sensitivities. Please refrain from wearing perfumes, aftershaves and other strongly scented products when you visit us.

Sunday, May 28, 2017 @ 10:30am

Doina Oncel

"hEr VOLUTION and Girls in STEM Fields"

Service Leader: Melanie


Doina Oncel is the Founder of hEr VOLUTION, a registered non-profit organization focusing on creating opportunities for girls and young women in S.T.E.M (Science, Technology, Engineering and Math). Doina's past experiences of a new immigrant, youth at risk, low income, and past domestic violence has led her to become the voice for women and young girls who are in similar situations today. Doina's educational background with a AWCCA diploma from George Brown College, has been the driving force behind her passion for eliminating violence against women, and her involvement in creating opportunities for girls and young women in Canada. Doina believes that by sharing her story she will help other women see that they are not alone while hoping to encourage them to speak up too. Furthermore, Doina strongly believes that education and employment is key to empowerment of all women, hence why she has dedicated her life to create opportunities for women in S.T.E.M. 

In this session, Doina will be talking about her journey that has driven her to where she is today and about how and why she decided that hEr VOLUTION is the solution to not only close the gender gap for women in STEM but also as a long term strategy to eradicating poverty for women in Canada.
Many of our members and guests are sensitive to the chemicals in strongly scented products. Please refrain from wearing perfume, aftershave and other scented products when you visit us.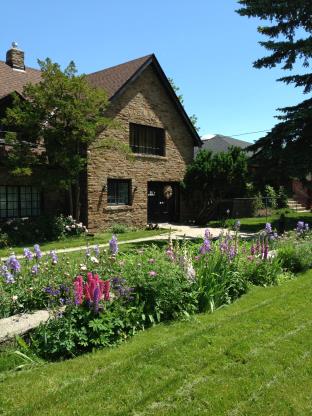 Sunday, June 4, 2017 @ 10:30am

Sunday, June 11, 2017 @ 10:30am

"Cultural Clashes between Europeans and Aztecs"

Hugh Wilson

Service Leader: Barbara


This presentation will focus on the clash of cultures embodied in the Spanish conquest of Mexico. This and the conquest of Peru are perhaps the greatest cultural clashes in world history. Subsequent Mexican history, particularly Mexican independence and clashes with the United States will also be discussed.

Hugh Wilson is Professor Emeritus of Visual Neuroscience at York University. He received his M.A. in Philosophy and Ph.D. in Theoretical Physics from The University of Chicago, where he was a professor until 2000, when he moved to York. He has a lifetime interest in both history and photography.