To Question is the Answer!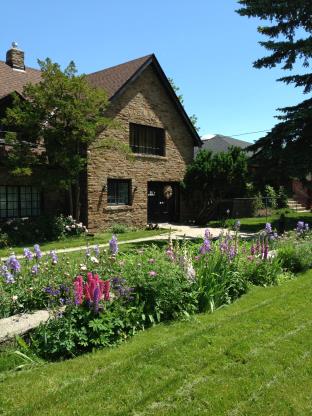 Sunday, September 30, 2018 @ 10:30am

"Identity Politics and the Struggle for Emancipation - The Sankara Story"

Jude Idada


This is an exploration of the populist 'nationalist' fervor and anti-immigration angst sweeping across the world, and the root causes of the massive movement of people from the poor countries to the rich countries. It is an exposition of the ignored inter-relation between those who emigrate and the countries who are swarmed by them through the modus-operandi of cause and effect. It also explores the local and international policies both overt and covert that foster the imbalance between nations and thus fuels the massive migration of people, using the story of the assassinated Pan-African hero Captain Thomas Sankara as a case study.

Jude Idada is a multi-award winning screenwriter, playwright, theatre director and filmmaker. He has written and published a collection of short stories called  "A Box of Chocolates," an anthology of poetry called "Exotica Celestica," two stage plays "Oduduwa – King of the Edos," and "Sankara," the first book in a trilogy of novels "By
My Own Hands," and a children's book called "Didi Kanu and the Singing Dwarfs of the North." Jude is active in the lecture and speaking circuit and is a proponent of the arts as a tool for the propagation of human rights and freedoms.

Sunday Services

Please join us. Services begin at 10:30am.

We wish to provide a scent-free environment for people with chemical sensitivities. Please refrain from wearing perfumes, aftershaves and other strongly scented products when you visit us.

Sunday, September 23, 2018 @ 10:30am

"Music & Mindfulness "

Aiesha Bristol


Mindfulness is the practice of being in the present moment and has been scientifically linked to reduced stress and improved creativity. Music can be a powerful addition to this practice as it helps you stay focused and connect more easily to your body and mind. In this workshop, we will discuss and apply principles of mindfulness, using music as a catalyst. We will also make music collaboratively in a casual setting.

This workshop is hosted by Aiesha Bristol, who is passionate about facilitating experiences that enable people to tap into their inner power through creative expression. Expect to feel both relaxed and energized!
Many of our members and guests are sensitive to the chemicals in strongly scented products. Please refrain from wearing perfume, aftershave and other scented products when you visit us.