To Question is the Answer!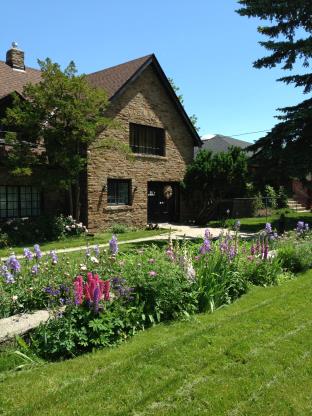 Sunday, February 23, 2020, 10:30am

TBA

Sunday Services

Please join us. Services begin at 10:30am.

We wish to provide a scent-free environment for people with chemical sensitivities. Please refrain from wearing perfumes, aftershaves and other strongly scented products when you visit us.

Sunday, February 16, 2020, 10:30am

"Racial Segregation: Not By Our laws, But By Our Practices"

Speaker: Dr. Wilburn Hayden

Service Leader: Melanie



Acting on our Second Principle requires us to know our past, our history as Canadians. Too often, our history is defined by being better than Americans. As Canadians, we have a unique and shared history of racial bigotry, hatred, racism, discrimination and white privilege. The talk will begin with historical examples of Canadian racism and discrimination, ending with personal Canadian incidents of racism and discrimination. Racism and discrimination have been and continue to be part of our country's legacy. The call for Canadian Unitarians is to be accountable in pursuing strategies to end racism and discrimination.

Wilburn Hayden has been a university professor and social worker since 1973. He writes from critical race and anti-oppression perspectives. Growing up in the segregated south, he knows of the racial injustice struggle in the USA and Canada first hand. His practice experiences include being the chief social worker in a state prison, organizing within disadvantaged communities, directing a human services agency, and involvement in political campaigns in North America. His teaching has taken him to South Africa, Kurdistan (Iraq), Nigeria and Guyana. He is the author of a book on Black Appalachia and is currently researching the lives of blacks in Canada (from the past to the present).