To Question is the Answer!

Sunday Services

Please join us. Services begin at 10:30am.

We wish to provide a scent-free environment for people with chemical sensitivities. Please refrain from wearing perfumes, aftershaves and other strongly scented products when you visit us.

SUMMER PROGRAMS 2017

July 23: Nature walk and lunch

A group outing – a leisurely walk in Humber Bay Park followed by lunch at Eden (58 Marine Parade Drive). If you are joining the walk, meet across the road from the restaurant at 10:30. If you are just coming for lunch, meet us there at 12. RSVP for lunch by July 21. If the weather is suitable, we'll reserve a spot on the patio.

July 30: Picnic in Jane and Brad's back yard. More details to follow.

August 6: No program today. Have a great long weekend

Many of our members and guests are sensitive to the chemicals in strongly scented products. Please refrain from wearing perfume, aftershave and other scented products when you visit us.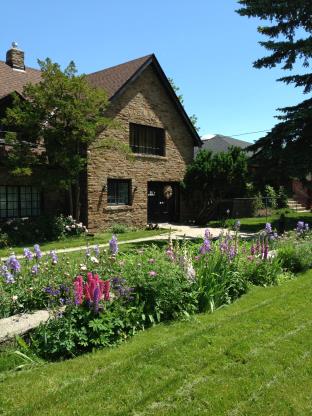 August 13:  Travelogue and brunch

Barbara will talk about her trip to Mexico in February – visiting the over-wintering site of the Monarch butterflies plus history and culture of Mexico City. Brunch at 10:30 am (come hungry) with program following. Your donations to cover the cost of food are welcome – any extra will go to the fellowship. Please  invite  anyone who you think may be interested but RSVP by Aug 10 to confirm numbers.

August 20: BBQ pot luck

Dee and Deb host this annual event at their home starting at 12:30 pm. They will supply main course but you can contribute by bringing appetizers, side dishes, salads, desserts and beverages. RSVP to Dee  by Aug 16

August 27: READY, SET, GO!

Let's get together to shine & polish Fellowship House and prepare the Boardroom for future rentals.  A delicious

luncheon will be provided to celebrate our accomplishments!