To Question is the Answer!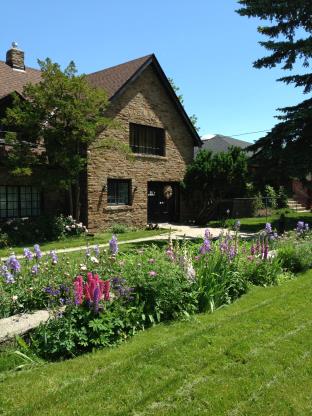 Sunday, April 28, 2019 @ 10:30am

TBA

Sunday, May 5, 2019 @ 10:30am

TBA

Sunday Services

Please join us. Services begin at 10:30am.

We wish to provide a scent-free environment for people with chemical sensitivities. Please refrain from wearing perfumes, aftershaves and other strongly scented products when you visit us.

Sunday, April 21, 2019 @ 10:30am

"Easter"

Pat Trudeau

Service Leader: Wilburn


This year at Northwest we mark Easter  with a Service followed by potluck meal.

As you enter notice the flowers blooming all around the building and bursting up through the asphalt.

Bring friends and family.

Patricia will talk about resurrection as a force in all of our lives. We are continually renewed despite loss, illness and a hard winter.
"For all those who celebrate the resurrection of Jesus, may this day be another affirmation of divine love and promise;

For all those who see the eternal story of new spring and life beginning anew, may you breathe deeply of a season of promise and hope.

For all who are experiencing despair or hopelessness this Easter, may you find in the darkness or depression a doorway to light and warmth that offers you freedom.

For all of us: together we can do what no one isolated person can do; rolling the heavy stone aside reminds us we are far more powerful than we ever could be on our own.

Our offering of strong hands to help are prayers made real;

Let us begin again to love."

By Alex Holt